This is part 2 of the blog post: The Ultimate Online Film School.  Part 1 covers my TOP 10 Secrets to Achieving Cinematic Shots, so make sure to check that out if you haven't already, and the content in both of these blogs is a summarizations of my FREE 1-Hour Webinar that you can sign for here:

And it's all taken from content inside the online course Full Time Filmmaker (20+ Hours of tutorial content) that covers everything you'd need to know from scratch to start your own successful production company.
In this blog post I want to share my insights on making money with video and the exact 6 Steps I took to make 6 figures a year in my video production company.  
Why Many Struggle To Make Money With Video
After having worked with many artists over the years, I've noticed that most creative minds aren't very business savvy and therefore, can't figure out how to make a living with their art.
Thankfully I have figured out how to make a good living doing what I love so I want to share some of my insights with you here.   
First let's talk about the industry of filmmaking and video production.
About 10 years ago, the only way to make high quality video was by renting a huge expensive cameras, with huge expensive lights, dollies, and jibs, with a 20 man crew to man all the gear.  But something happened around 10 years ago that I called the Video Revolution.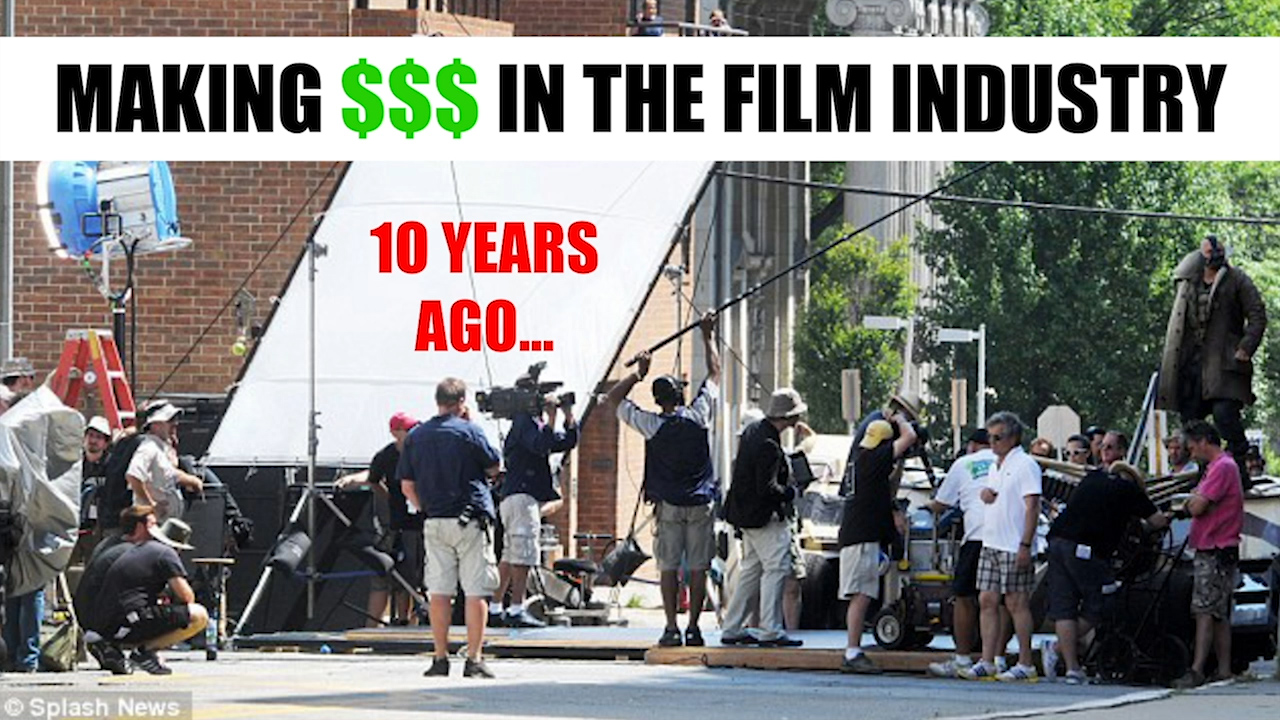 The Video Revolution
In 2005, YouTube came out and became the largest video streaming platform that instantly connected the world through video.  
In 2008, DSLR video was introduced by cameras like the Canon 5d Mark 2,  which suddenly made it very affordable and accessible to achieve movie-like footage.  This innovation was shortly followed by affordable drones, 3 motorized gimbals, LED lights, etc.  All of which are rapidly changing the face of filmmaking.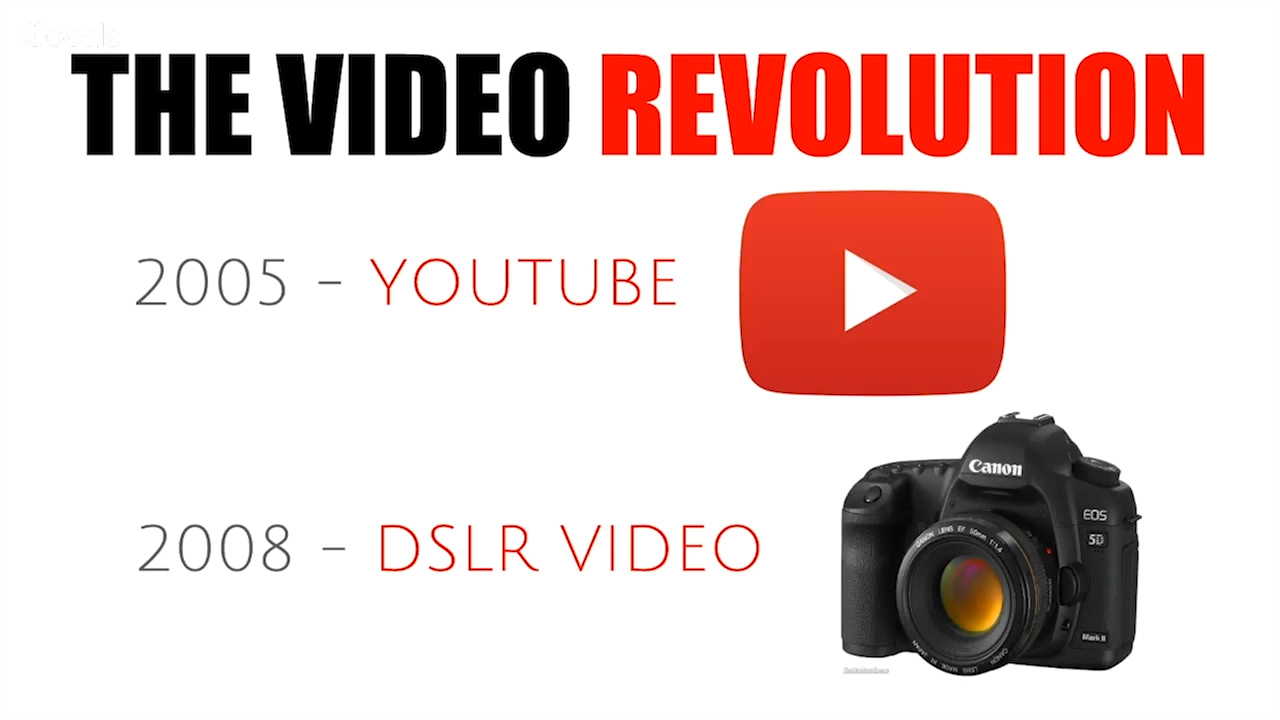 Now for a few thousand dollars and a one man crew, I can get similar looking shots to that of a huge 20 man crew and a million dollar budget.  And this accessibility and affordability has sparked the digital video industry, exploding the amount of brands and businesses that use YouTube and online digital video to promote and sell their products.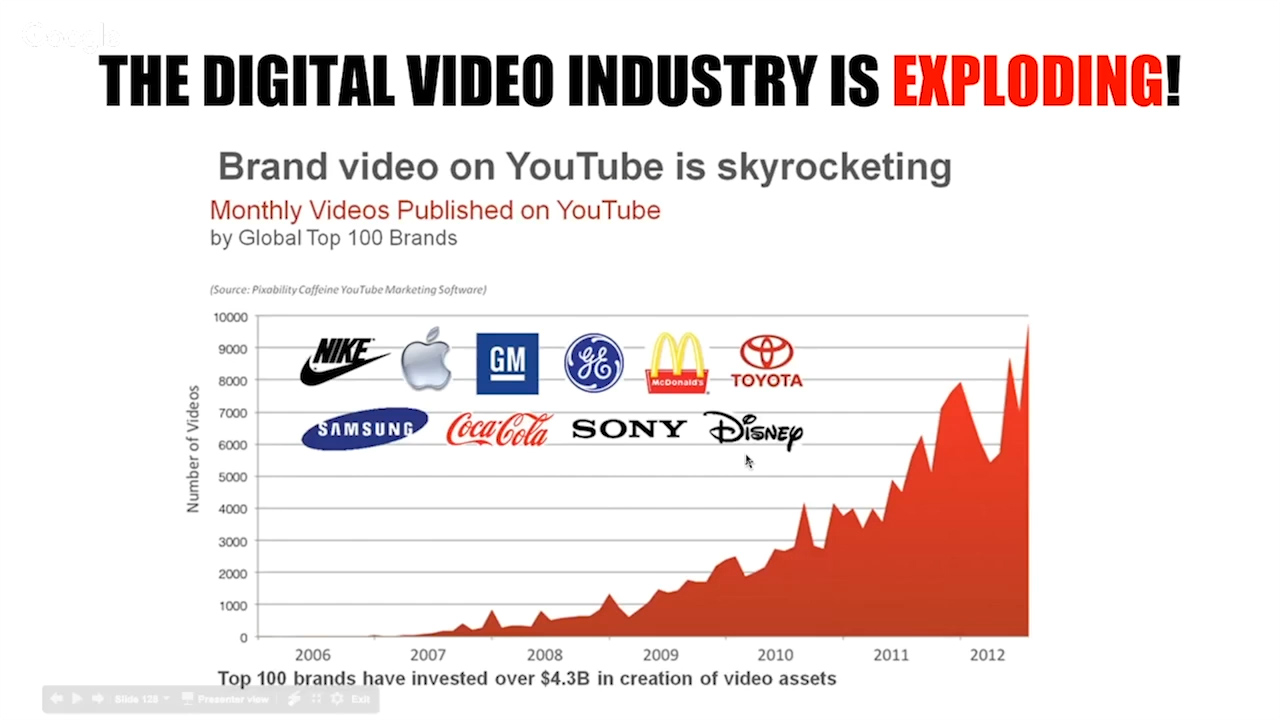 The demand for digital video is higher than ever, there are millions of businesses around the world creating videos and somebody has to create those videos!  And that's where you and I come in.
Where Can I Make Money With Video?
Here's just a few industries that require high quality video production that I have personally stepped into that have all been big money makers for me: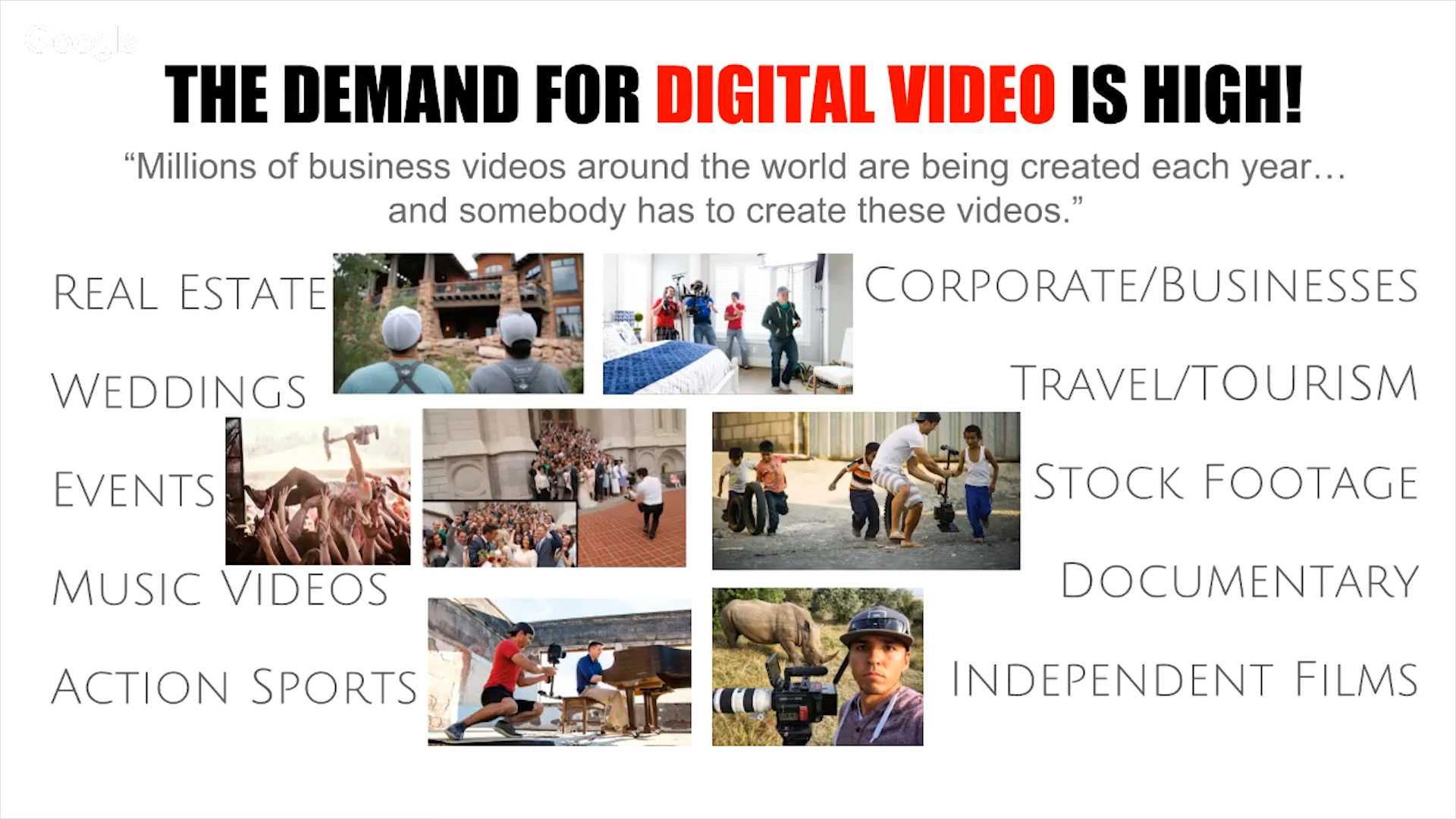 Documentaries
And many other industries that I haven't stepped into!  
With so much versatility to this job,  I feel there's never a shortage of business and I never get bored because I'm always shooting different styles of videos each month.  
Or if you want to specialize in just one industry, I personally know wedding videographers who make six figures a year just shooting weddings!
What I'm getting at is that there's never been a better time to get into filmmaking/video production.  
Don't give up your passion just because you feel like you're too late in the game and the market is already too oversaturated with other filmmakers.  There is plenty of work to go around for everybody, and a lot of my students are proving that as I've helped them grow their businesses:
Just last year, one of our members, Jake Weisler, started the course, and within 3 months quit his day job because he was making twice as much shooting wedding videos and small business commercials than he was at his day job.  So he quit and went full time with video.
My 6 Steps to Making Money With Video
Okay, now for the 6 steps I took to launch my video business.  I cover these in-depth in the full course but this should give you a good starting point:
STEP #1: Investment In Yourself
You have to be willing to spend money if you want to make money. Be willing to take risks, maybe even go in debt a little bit to buy a professional camera set up and some education to learn how to use it well.  Most of my early opportunities wouldn't have come had I not invested money into solid gear, time into practicing, and time/money into my education.  Here's a great beginner setup I'd recommend to get started:
STEP #2
:
Master your Skills  
What separates you from every other filmmakers/videographers out there? No one is going to hire you over someone else if their videos are better than yours!  And this is why I created Full Time Filmmaker, to help people master their video skills, so that their work stands out from the crowd!  Here's just one example of how mastering a skill (in this case learning how to light cinematically) can transform your work from amateur to pro:
STEP #3: Build a Portfolio
This is huge.  You need to have a relevant demo video to show clients in order for them to trust that you can pull off a certain level of quality.  If you show a real estate agent your wedding videos, they won't have any idea if you can actually shoot a great real estate video.  And if you DO show them some relevant work and they still don't hire you, then you probably need to go back to step #2 and work on mastering your skills.  
STEP #4: Market Yourself
Even if you don't feel confident in your skill level yet you have to put your work out there.   Use social media to get eyeballs. The more eyeballs that watch your videos, the greater your chances are that someone with a video need will want to hire you.  Without fail, every time I post a new video on youtube/facebook/instagram, I get more job offers. Constantly be creating and sharing new work! I talk more in-depth in the full program on how to share videos most effectively using SEO strategies to increase total viewership and start building a following.  Just as an example, the wedding video below has landed me hundreds of wedding video requests (even though I don't even do weddings for hire ha ha): 
I also landed a gig with Hyundai in Hawaii simply because they were looking for influencers who fit the demographic of a new car they were coming out with, and found my youtube channel and instagram page, loved my style and work, and hired me for their Kona campaign:
STEP #5
:
Build Relationships  
A huge part of my success has come from building relationships with people like Devin Super Tramp, Brodie Smith, and many other filmmakers/influencers around the world.  Networking is a huge part of succeeding in any business but especially in the video industry. And again, Full Time Filmmaker helps with this as we have over 3,000 filmmakers from over 100 different countries.  And many of our group members have brought work to one another or even started businesses together. So put yourself out there and start connecting!  Here's an example of an awesome project I was able to film with The Piano Guys through networking efforts, that helped boost my credibility/name:
STEP #6
:
Add Value First 
I live by a principle I like to call free to fee.   In other words, be willing to work for free before you charge a fee. I've gotten a lot of my work (especially starting out) by offering my services for free, adding value first so people can see the value you bring to their company, and then them wanting you to make more videos for a fee!  
Example:
In 2016 I shot an iPhone vs. RED video on my own dime and in my own time, posted it to youtube, and year later, LG saw it and asked if I'd make a similar video for their new LG V30 smartphone and gave me a huge budget to do so!  But had I not created that free content a year earlier, I never would have drawn the attention of a huge company like LG.
This free to fee method is the same way I got hired to edit several Imagine Dragons music videos, and how I got Canon to recognize me and start sending me free cameras to do paid reviews.  So be willing to work for free to build your portfolio.
At this point, I'll usually get a handful of you saying, "You should never work for free because then the client will expect you to work for free forever!"  
That my friends is the problem with most creative minds.  Artists usually aren't the most business savvy people and don't have the communication skills to transition from free to fee.  But these skills can be learned!
If you'll learn how to communicate, negotiate, and correctly set prices for your work without undervaluing your services or overvaluing them and losing the job, then you'll be able to make a good living making videos.  I go over this in-depth in the full course teaching you how to set prices for your work by using a series of questions to ask your clients to ensure that you get paid what you're worth.
But there you have my 6 steps to making money and that's how I've gone from making less than $10,000 in my first year, to over 6 figures a year now, and the coolest part is, because I've been able to up my prices over the years, I work far less for the same amount of money.  And because I'm not working nearly as many hours and days, it has freed me up to build Full Time Filmmaker: The Ultimate Online Film School and use my free time help other people do the same with their businesses.  So hit me up at [email protected]. if you have any questions about joining our community.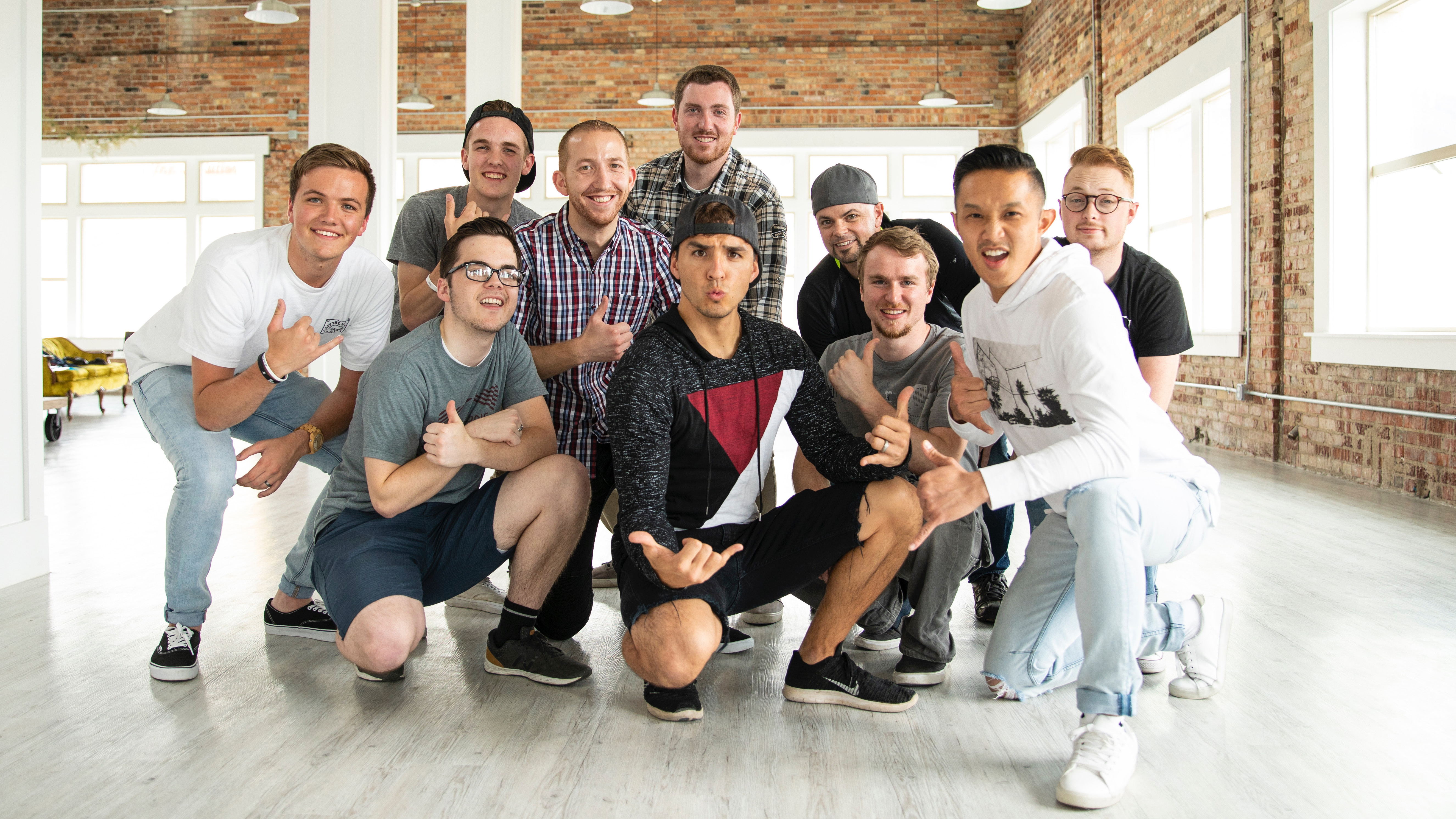 But that's it for this blog post!  You can check out Part 1 of this post here: Top 10 Secrets to Achieving Cinematic Shots
Also, if you haven't yet, check out my FREE 1-Hour Webinar that covers this topic more in-depth.  
And if you have any further questions, please let me know!